Varoulko Seaside Restaurant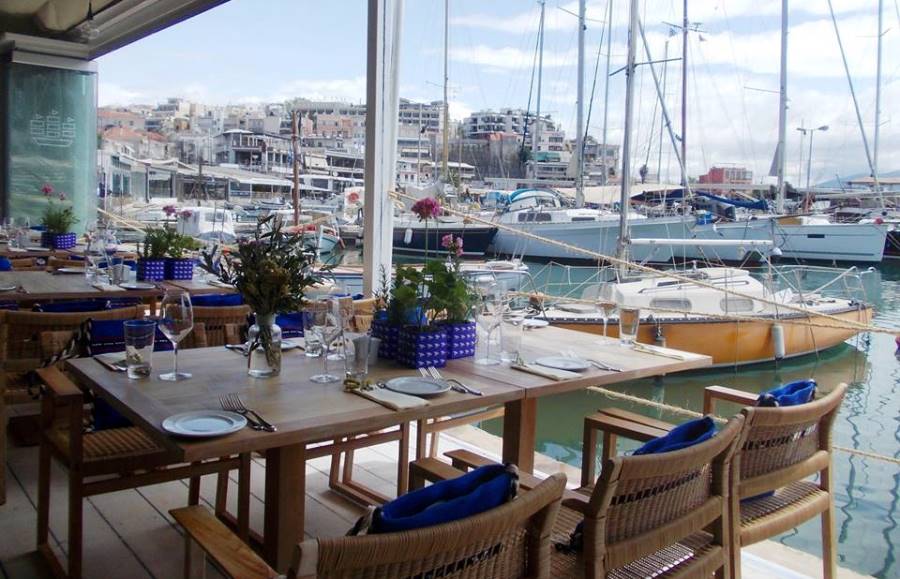 Varoulko Seaside Restaurant
As our great poet Odysseus Elytis once famously said, if you deconstruct Greece, you will see at the end that what is left is an olive tree, a vineyard and a fishing boat. In the same land, the famous chef Lefteris Lazarou uses these ingredients to create a unique seafood experience in his restaurant, "Varoulko".
And he has done so since 1987 when he first opened the doors of "Varoulko" (which translates into winch) in Piraeus. His recognition came not only in the form of a Michelin star in 2002 –the first one ever awarded to a restaurant serving Greek food in Greece– but in the form of various awards every year.
Lefteris Lazarou draws his inspiration from the sea. His constantly evolving cuisine is creative but redolent of tradition, innovative yet unmistakably Greek. In the new "Varoulko seaside" in Pireaus the visitor can enjoy a simple lunch with dishes such as the fish roe dip (taramosalata) made with white fish roe, extra virgin olive oil and lemon, or the boiled octopus marinated in vinegar (htapodi xydato), or he can opt for the fine dining experience and dishes such as the grilled cuttlefish with caramelized lentils and orange sauce, or the fish patties with a sweet and sour pepper sauce.
Relish these flavours while enjoying the surroundings of the beautiful new "Varoulko seaside" restaurant, the picturesque sea view in the Mikrolimano marina where it is situated and its enchanting atmosphere by night, the impeccable service and the affordable prices.
Enjoy excellent Greek cuisine in one of the most famous restaurants in Athens!
Tags: varoulko